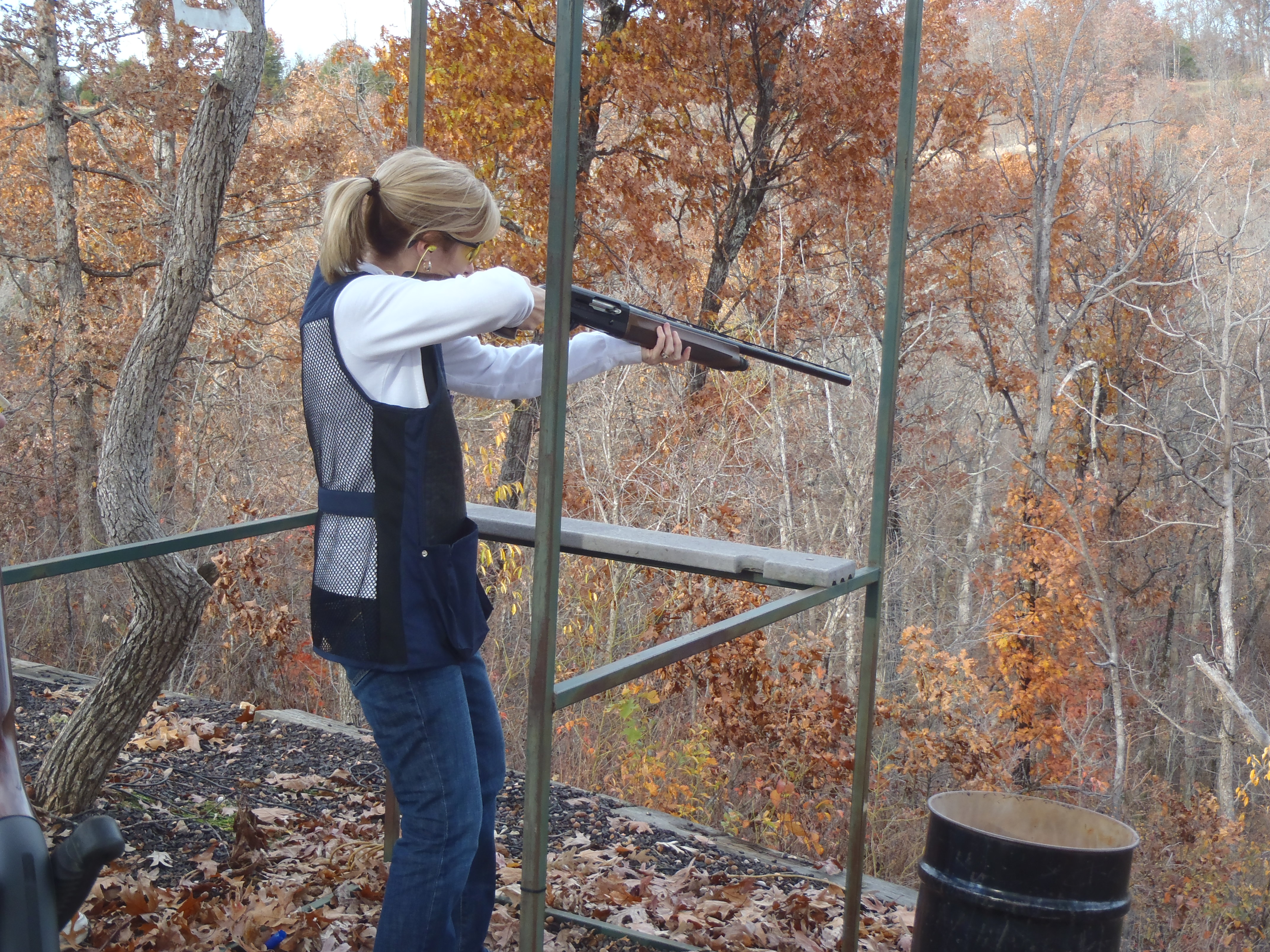 my wife Nancy shooting at Ozark Shooters
PULL - BILLY!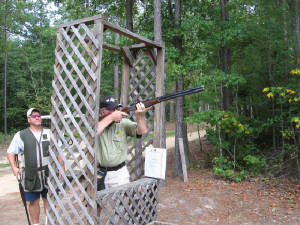 Jwints shooting at Old Forge in Virginia
2011
Punched up to AA at Claythorne Lodge in September. That was my goal for the year and I have achieved it.
2012
Earned a punch at Square One in Florida 1/6/12, AA2 with 10 AA shooters. So now I have 5 in AA, 11 more to go until the Shark Tank! 2 more punches at Indian River Trap and Skeet 1/14/12, AA1 with 14 AA shooters. this weekend 7 so far, 9 to go for Master Class.
I'm now an NSCA Level 1 Certified Instructor!
I took the certification course at Ozark Shooters in 2009. What a great experience! I get a great deal of satisfaction having people start off and be breaking targets in a very short amount of time.
Update May 19, 2008
Just back from Maryland and the Congressional Sportsmen's Foundation Congressional Shoot-out and the Industry Shoot-out at PG County Trap and Skeet. I was part of Team Bass Pro with Allan Treadwell and Haley Dunn and we took first place, again. I shot a 24 at skeet and I knew I had messed up as I shot a perfect 25 in the warm-up practice. I had fun teaching the CSF officers how to shoot certain targets in skeet. I got to tell Dick Cheney's daughter how to shoot station 8 but we couldn't go out and shoot it as the guns were put away in favor of adult beverages at that point.
CSF Industry Shoot 2008 Bass Pro First Place Team
Jwints, Allan Treadwell and Haley Dunn
Jwints picks up the trophies for the team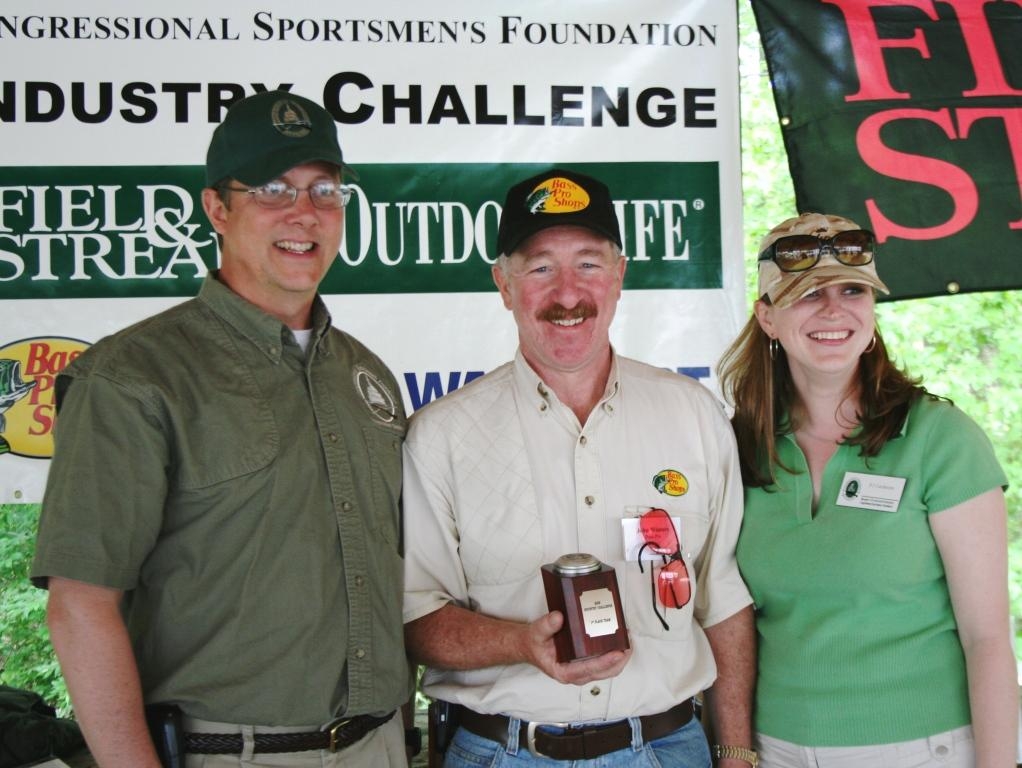 CSF Industry Shoot-out First Place Team 2008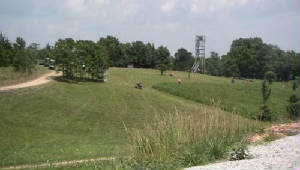 Ozark Shooters North course


Claythorne Lodge in Kansas
JWints shooting at the US Open picture from the Joplin Globe
Jwints Allan Treadwell and Terry Rich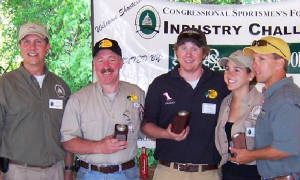 Industry Challenge Team Bass Pro First Place! 2007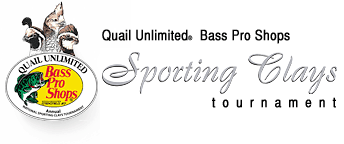 Randolph Ranger XL Shooting glasses
At the beginning of 2008 I got my first pair of perscription shooting lenses for my Ranger XL frames. What a difference! I can now see the targets clearly and may have helped my shooting and punching up to B class in 2008 and A class in 2009 and finally to AA in 2011.
At the US Open I was able to spend a few minutes with a Randolph Rep.
I had been shooting with my Ranger XL glasses for over a year but they were so loose that part of my pre-shot routine was to push them back up on my nose. He adjusted the sides so they fit nice and tight to my head. He also showed me that the nose piece was adjusted too high and that by lowering it I would be looking through the center of the lense and would see better. I believe that I am seeing the targets better than ever. Since I believe it, it is true, right? I have been shooting with much more confidence since then so did it work? I think it did!
Briley insert tubes:
I invested in a set of Briley ultralight 28 gauge insert tubes for my Browning 525 sporting 12 Gauge shotgun. I have had no problems with the tubes and they still fit nice and tight and work well. I got a pair of .410 companion tubes for the Browning 525 sporting and had the triggers changed to mechanical. Last year I got a Beretta 391 Urika 2 Sporting in 20 gauge so now I can compete in all the small gauge events.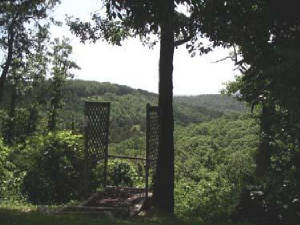 Ozark Shooters South Course